Laser glass cutting system often deploy either Diffractive Axicons in their Elongated Focus (EF) form or with Diffractive Multifocal (MF) lenses, to improve system performance by either extending the depth of focus with a Bessel-like beam or generating multiple foci at small controlled separations with high-power densities  along the cutting path, thus increasing the speed and accuracy of the process.
In order to achieve optimal process performance, system integrators are often required to use custom high NA objective lenses as the majority of off-the-shelf high-power objectives do not meet the application requirements and result in degraded performance.
The Diffractive Multifocal Module (MF Module) is a tailored focusing solution for the EF and MF DOEs which maintains a diffraction limited spot size along the entire DOF, posing an alternative solution to costly custom designed high NA objective lenses.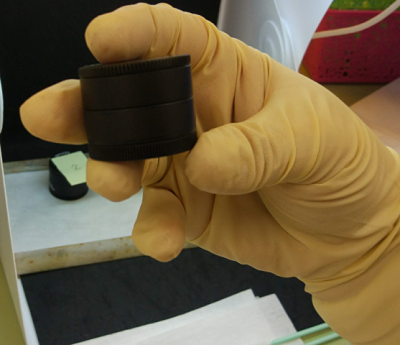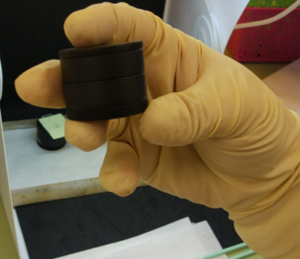 Advantages of the MF module:
Complete solution – no need to purchase the components from separate vendors.
Enhanced performance – very low aberrations level, diffraction limited spot size.
Accepts large input beam diameter (15mm or more), enabling smaller spots.
Tailored per customer's parameters.
Compact module.
Achieves more accurate results and increases process throughput.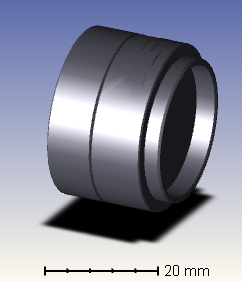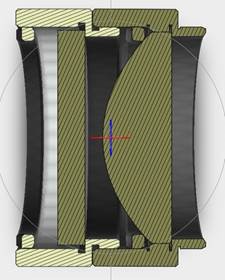 Specifications of MF Module:
| | |
| --- | --- |
| Focal Length | 20mm |
| Clear Aperture | 20mm |
| NA | 0.45 |
| Focusing performance | Diffraction limited |
| Operating Wavelength Range | 700-1100nm |
| Focal function | Any Multi Focal / Elongated Focus |
| Dimensions | 30mm dia. x 25mm length |
| Work Distance | 12mm |