Holo/Or offers some of the most exciting and engaging positions in the industry.
If you are looking to join our team, please send your CV and cover letter to [email protected], and we will contact you if your background meets our requirements.
or submit a request: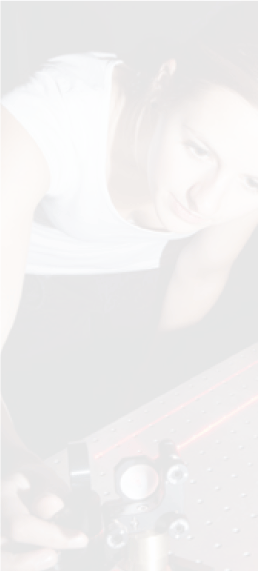 We are looking for a production machine operator in a clean room / lab technician for a
long-term full-time position.
Job Description:
Production of optical elements
Operating a variety of manufacturing equipment
Visual examinations of parts in accordance with the company's instructions and procedures
Perform final tests of the elements using testing systems
Requirements:
Experience in precise and technical work with small and delicate components
Good vision – ability to identify very small defects
English at a very good standard (reading and writing)- a must
Experience working in a laboratory / clean room – a significant advantage
Experience in lithography processes– a significant advantage
Te3chnical background – advantage
Knowledge of office software – especially in Excel.
2 shifts during the week (morning shift and evening shift)
Immediate availability
* The position is intended for both women and men
 *On-site training
Must Have:
Ability to perform many tasks simultaneously (multi-tasking)
Mental agility
Can-do attitude
About us:
HOLO/OR Ltd. develops, designs and manufactures diffractive optical elements (DOEs) and micro-optical elements, that are being used for various applications mainly involving high power lasers.
Description:
Acts as a direct sales and technical support engineer to customers worldwide, providing complex electro-optical components and solutions
Generate strong relationships with customers and act as their technical point of contact
Co-work with the R&D team in order to define technical solutions to customers
Participate in exhibitions worldwide
Meet sales targets
Requirements:
Relevant experience in optics/electro-optics/lasers and/or a Sc degree or higher in Electro-Optics / Physics
Experience in sales/pre-sales/post-sales of complex technical components – advantage
Mother-tongue/very high level of English (speaking, reading and writing)
Strong customer orientation and business skills
In HOLO/OR we develop, design, manufacture and sell diffractive optical elements (DOEs) and micro-optical elements that are being used for various applications mainly involving high power laser systems.
Job Description:
Manage all the marketing and biz dev aspects (hands-on)
Prepare and execute marketing and business development plans and strategies
Media presence, brand recognition, marketing materials, strategic partnerships, conferences and more.
Find new opportunities: new markets and new products
Find new strategic customers
Communicate with key customers to understand their changing needs
Work in close collaboration with the R&D, sales and manufacturing departments.
Requirements:
At least 5 years of strong technical experience in electro-optics and/or laser systems
At least 5 years of experience in marketing/business development/product management
B.Sc degree or higher in Physics/Engineering
Excellent business understanding and skills, including marketing and sales
Very high level of English
Excellent verbal and written communication skills