What are Diffractive optics lenses?
We all know what a classical focus lens is – a curved piece of glass that focuses the light to a bright spot at a certain distance. But outside the world of digital optics, few people are aware of the existence of other types of lenses, often providing enhanced performance compared to traditional, refractive lenses. A Well-known example of such lenses is the diffractive optics lenses family, also known as Fresnel zone plates.  Unlike refractive, regular lenses, these are flat windows that can be very thin, as they utilize the wave nature of light to achieve their focusing effect. By selectively delaying the light going through concentric rings on the surface of the element (called "Fresnel Zones"), these Diffractive optical lenses can focus or diverge monochromatic light in a manner similar to a regular lens.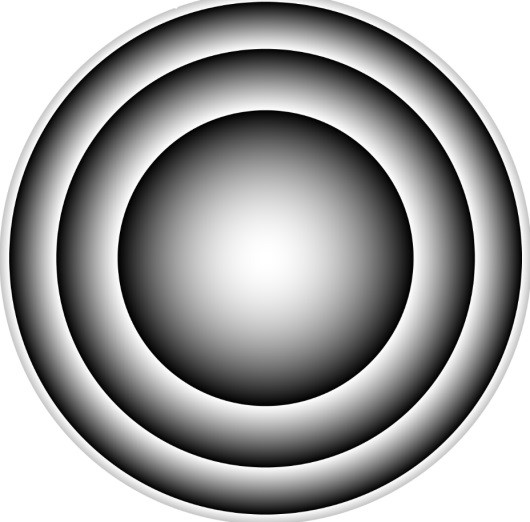 Diffractive optical element basics
Diffractive optical lenses are a member of the Diffractive optical elements (DOE) family.  DOEs are elements that make use of the wave nature of light, modifying the phase of the propagating light by slowing it down the in some areas of the beams vs. others, thus shaping the light using diffraction effects.
The way a DOE changes the phase of the light propagated through it is by using micro structure patterns fabricated onto the substrate material. Light that passed through the sunken areas in the diffractive element moves faster than light that goes through the higher areas (since light speed in air is faster than in the material), creating a controlled phase delay.
A Diffractive optical lens is designed in a manner similar to a regular lens. First, the shape of the lens function is determined, typically using some polynomial function (often Zernike polynomials).Then, this shape is quantized to areas whose height is equivalent to a single wavelength of delay. Inside each such area, called a Fresnel zone or "tooth" of the diffractive lens, the profile changes gradually, with a sharp change between the zones. This structure is called a Kinoform phase.
Often, the phase is further digitized to a number of discrete equal height steps, to facilitate production using semi-conductor fabrication methods. This quantization often has little effect on efficiency, as a phase profile with 16 height level has theoretical diffractive efficiency that is >99% of that of an un-quantized profile.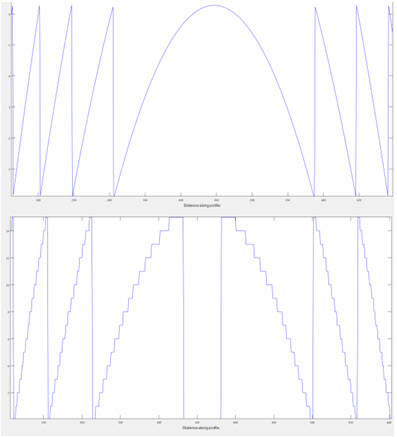 Due to the nearly absolute angular accuracy of a diffractive optics lens, various functions can be incorporated into the lens design as needed including a-spherization, conic constant, toric lens design, correction for other component distortions and even focal point shaping to flat top or other shapes.         
With over 30 years of experience, Holo/Or has gained substantial experience and expertise in digital diffractive optics design and manufacture, and accumulated know-how in DOE design for production, so that we can simulate the effect of production tolerances on diffractive optical elements performance and guarantee realistic specifications.
Advantages of Diffractive optics lenses
Diffractive optics lenses made by Holo/Or have several advantages over standard refractive lenses:
No ROC /EFL tolerance – absolute accuracy in focal length
Significantly lower thermal lensing effects (change in EFL is lower by a factor of 20 relative to an equivalent fused silica lens)
Thin and flat windows, easy to mount
High LDT as coating needs to work only for 00 AOI
Easy to make diffractive micro-lens arrays with 100% packing and identical lenslet performance
Where are Diffractive optical lenses used?
The range of applications for a Diffractive optics lens is large, and includes:
Fiber collimation, especially for low NA fiber arrays
Athermat focus lenses for high power applications
Achromat for different laser harmonies – our diffractive achromat product for high power material processing
Collimators for VCSEL arrays and other structured light applications
What is a diffractive optics lens?
 A diffractive optics lens (also called Fresnel zone plate) is a Diffractive Optical Element (DOE) that focuses or diverges monochromatic laser light using the wave-nature of light.
How does a Diffractive lens work?
The Diffractive lens has a thin structure of rings on its surface, with different each ring having a tooth-like profile. Light going through the rings is delayed in a proportion to the height along the radius, creating a radial phase profile that is identical to that of a regular lens. This phase profile then causes the beam to focus or diverge at a designed EFL.
What is the production process of a diffractive optics lens?
When producing a Fresnel zone plate, the lens is first designed as a refractive profile using polynomials.  Then it is divided into Fresnel zones, giving a Kinoform phase that is quantized into a number of height levels. This phase is broken down to binary steps, and then each step is fabricated in a lithographic manufacturing process similar to that of semiconductors.