Precise and efficient homogenizing solution
A Micro Lens Array (MLA) contains multiple micro lenses in a square or hexagonal packing. Such arrays are often used for homogenization, beam shaping and coupling into fibers. Holo/Or's MLAs are AR coated to handle high powered lasers, especially those used in medical and industrial applications.
Our advanced fabrication process allows us to offer you tailored high-resolution MLAs with SAG of up to 15um, including aspherization, conic constant control, and prism power, all according to your requirements. Our MLAs are offered with various packing-  cylindrical, square, rectangle and hexagonal.
For cost sensitive applications we offer polymer on glass (POG) MLA solutions with high durability to environmental conditions, suitable for low and mid-power laser applications.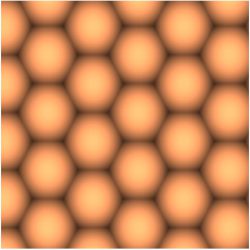 Features:
Polymer on glass (POG)  or Fused silica material
Compatible with high powered laser systems
Packing ratio close to 100%
AR coating
Applications:
Laser homogenizing and shaping
Laser material processing
Medical/aesthetic laser treatments
Hot spot reducer
Materials

Polymer on Glass, Fused silica

Wavelength Range

Polymer on Glass: 450-1080nm , Fused silica: 193-3300nm

Size

2X2mm to 100X100mm square, 4'', 6'' round wafers

Thickness

1-2.3mm

Arrangement

Round lenses in square, hex , linear grid
Square lenses
Cylindrical lenses

Packing

~100%

Pitch (um)

10-3000

Sag (um)

1-15

ROC (um)

30-5000 +-5%

Coating options

AR/AR broadband (VIS+NIR, UV+VIS) or single wavelength as desired/ uncoated