Holo/Or Ltd. develops, designs and manufactures diffractive optical elements (DOEs) and micro-optical elements since 1989. We are proud to be the first to deliver diffractive optics to commercial applications and provide flexible solutions to different applications requirements. Our DOEs help hundreds of our customers around the world improve their system performance, or achieve results that cannot be reached otherwise.
diffractive OPTICAL ELEMENTS SOLUTIONS
Diffractive Optical Element (DOE) are phase elements that manipulate an input laser beam to various output profiles and shapes, using thin micro-structures embedded within the element. Diffractive optics enables many functions and light manipulations which are not feasible in standard refractive optics. In many applications those functions are very beneficial and significantly improve the system's performance. 
HOLO/OR offers a vast variety of standard diffractive optical elements of the families listed below, and can also tailor make custom designs for every customer according to their specifications and needs.
calculate your optical parameters and choose your product
need help? contact our application team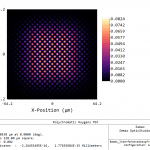 We share a method of simulating Direct interference Laser Patterning in Zemax OpticStudio, including a Top Hat envelope if desired.
Read More ›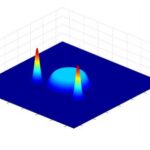 Due to the growing demand for laser brazing and welding application HOLO/Or introduces a diffractive solution for a 3D beam shaper with freedom of shape
Read More ›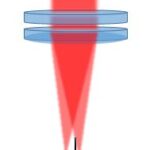 Holo/Or's High Efficiency Beam Splitters (HEDS) are a special sub-aperture based diffractive optical element (DOE) capable of splitting a beam into Double Spot 1×2 or
Read More ›