In this section you can find news and updates about our new products, abilities and publications
Keep updated with the latest news and developments in Diffractive Optics. Find updates about new products, applications, abilities and publications.
For your convenience, we added a search icon on the menu bar. We recommend using it in case you are searching for something specific.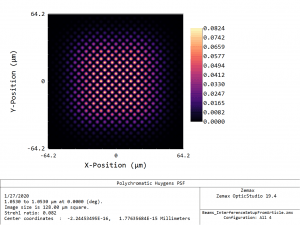 We share a method of simulating Direct interference Laser Patterning in Zemax OpticStudio, including a Top Hat envelope if desired.
Read More »