As ultrashort-pulse (USP) lasers—also called ultrafast lasers—become more common in industrial use, beam-shaping applications using diffractive optical elements (DOEs) become more challenging, especially as nanosecond pulsed USP lasers are replaced by even-faster femtosecond devices.
Our team at Holo/Or has studied the influence of USP lasers on DOE functionality and found that while effects on most beam-shaper DOEs are negligible, high-angle beamsplitters such as grating-based DOEs can see significant and undesirable chromatic effects.
To lean more about DOE and Ultrashort Pulses, read our article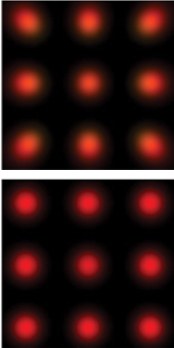 Subscribe to our newsletter
Fill in the form below and stay updated with the newest technologies, industry applications and upcoming events.