Background: what is a high power beam splitter? Beam splitter theory
A high power beam splitter is a type of laser beam splitter that split an incoming laser beam into an array of beams with controlled separation angles. For high power lasers, the requirements of laser damage threshold mean that standard beam splitters such as coated windows that split a beam into two beams at are usually not a valid solution. Instead, Diffractive high power beam splitters are typically used to generate a fan of beams that can be focused to an array of Spot.  Diffractive high power beam splitters, also called multi-spot elements,  are a family of diffractive optical elements (DOEs) That can be thought of as phase transmission  gratings  that split an incoming laser beam into a fan of diffraction orders.
 This splitting can be along a line (1-D splitters), or into a matrix (2-D splitter), including square, hexagonal or rectangular array arrangement. Since the beam splitter phase is periodic, diffractive beam splitter elements are not sensitive to centration of the beam or to the beam size- the splitting angle will be determined only by the design and the laser wavelength.
Another advantage of diffractive beam splitters is that unlike a polarizing beam splitter, a diffractive beam splitter is polarization insensitive, operating equally well for all polarization states. 
Diffractive beam splitters for Micromachining laser applications
Beam splitting is a beam shaping technique that is widely employed in high power laser micromachining.  Diffractive high power beam splitters are especially suitable to increase throughput of high-power laser micro machining applications, including:
Laser drilling of multiple holes, such as in PCB manufacture
Laser perforation of membranes and thin sheets, as in production of water filters, air filters and even food packaging.
Multi-Channel laser ablation of contact electrodes on solar panels
Micro welding with single mode high power fiber lasers, where a pre-heat leading spot and post heat annealing spot are often used.
Below is a more detailed description of how high power beam splitters are used in these applications
High power beam splitter uses in laser drilling
Laser drilling of PCB materials for the micro-electronics industry, especially flexible PCB, is becoming more popular. Typical drilling applications utilize UV lasers to create small via of diameters 30-100um, often with tens to hundreds of vias in relatively small areas of a few mm2. To enable reasonable throughput, especially in large series, high power beam splitters are often used to generate an array of spots that fits the required via positions, and this array is often replicated by scanning using a scanner and F-theta or linear stage setup.
Since diffractive high power beam splitters are DOEs, they can have multiple functions such as beam shaping and beam splitting combined in a single diffractive surface.  This flexibility is often used in laser drilling, when laser beam shaping functions are added to the diffractive beam splitter, to shape the spots in the array into flat top intensity spots with well-defined dimensions. This type of beam shaping improves process stability and via upper edge quality in many drilling applications.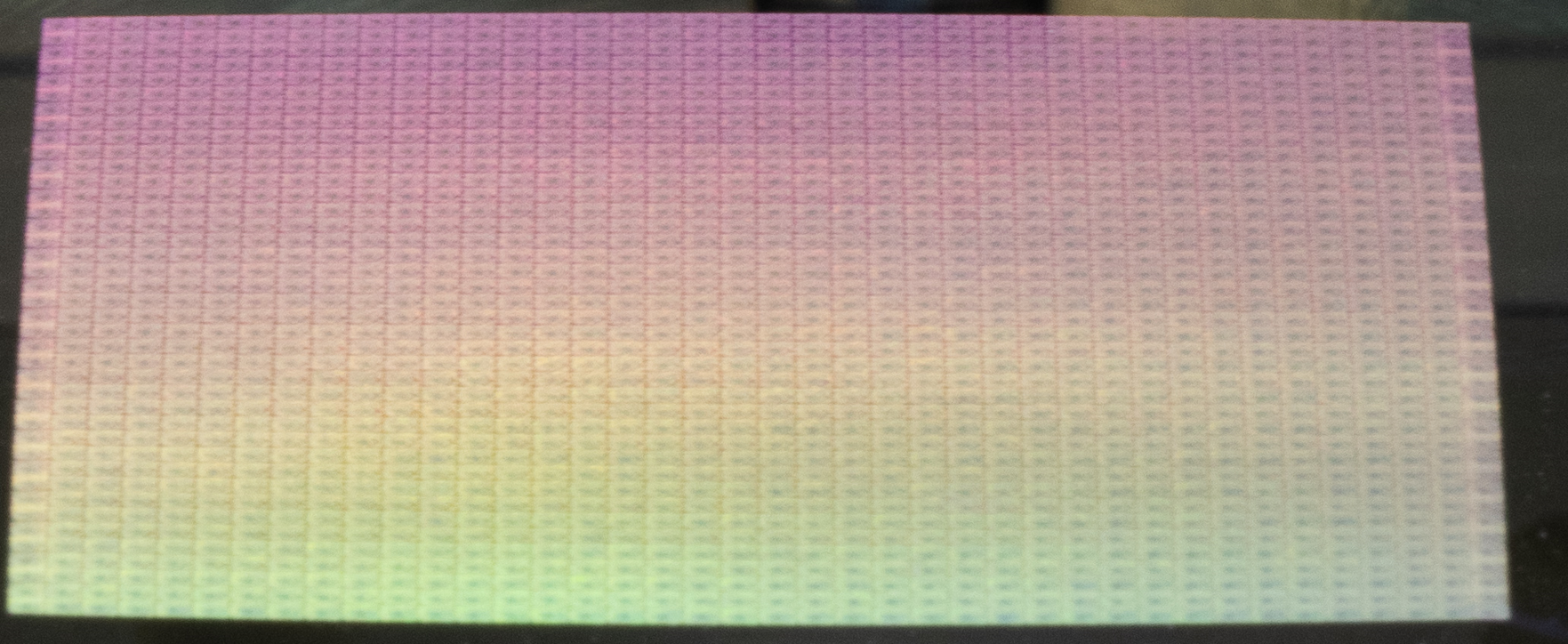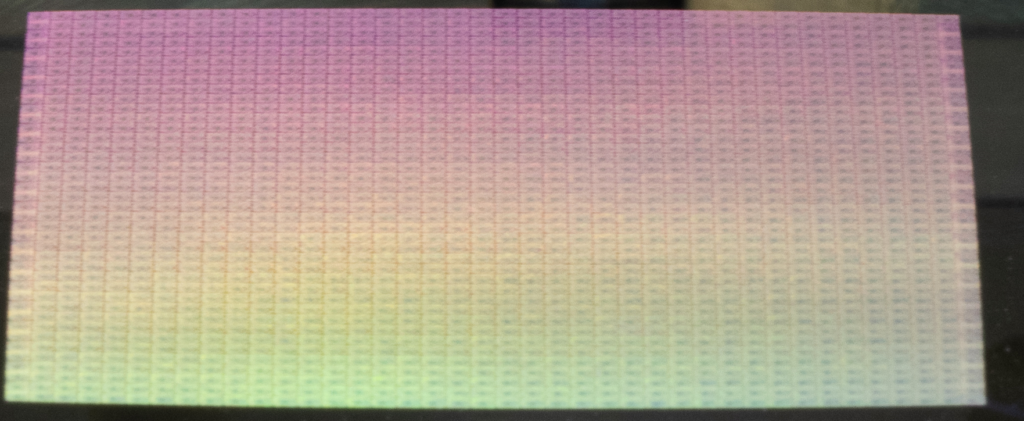 Laser perforation using high power beam splitters
Laser perforation is one of the oldest industrial laser applications, but it has recently become much more relevant with the need to produce large amounts of filters during the Covid-19 situation. Typical cases for high power beam splitter use are large areas of soft materials, such as packaging plastics and filter papers. In these applications, high power beam splitters enable perforating large fields with many thousands of holes, thus utilizing the increasing laser power available for such processes, without the need to resort to complicated multi-head machine solutions. A single diffractive high power beam splitter and large field focus optics are enough to cover large areas with a perforation pattern in a very short time, enabling high speed roll-based production schemes.
Solar panel production using high power beam splitters
Laser-based processes are often used In the production of solar panels. One common application of Laser high power beam splitters in such processes is for parallel channel ablation. An important stage in solar panel production is the removal of passivation layers from the back side of passivated emitter rear contact solar cells, to enable current extraction from the solar panel. This can be done by scanning a laser spot with a scanner and F-theta setup, but without splitting the beam this is limited to channel- by channel scribing.  By adding a diffractive beam splitter, multiple channels can be ablated into the passivation layer simultaneously, with the entire multi- spots array being scanner by a scanner + F-theta setup.
1. What is a high-power beam splitter?
A diffractive high power beam splitter, is a diffractive optical element that splits an incoming beam to multiple beams with precise separations and power ratios.
2. Why use a high power beam splitter in micro machining?
Diffractive high power beam splitters are mostly used for increased throughput in micro machining applications. For example, with a splitting of the laser spot to 7 spots, the rate of processing will be X7 the rate of a single spot.
3. What are the advantages of a diffractive beam splitter lens for high power laser micro-machining applications?
Beam splitters have absolute angular accuracy, high laser damage thresholds and flexibility in design to create any configuration of spots required. They are a single, flat passive component that can create thousands of spots, as needed, and have no sensitivity to the polarization of the incoming laser.
4. Where are beam splitter DOEs used micro machining applications?
Diffractive beam splitters are used for a variety of micro machining applications, including (but not limited to): Laser Drilling of PCBs, laser perforation for filters, laser solar panel contacting, and laser micro -welding.  
5. Can I combine laser beam shaping of the spots with laser beam splitting in my diffractive beam splitter?
Yes, diffractive high power beam splitters can have beam shaping functions added to the same surface, for example shaping the spots to flat top spots.  This is often done in sensitive micro machining applications.
You might also be interested in: