Broadband Diffusers (BDs) are an optimal solution for homogenization of low to medium power laser beams with high efficiency, low cost at high volumes and as can be inferred from their name, suitable for polychromatic use. A BD is an unordered microlens array with added randomized function that modify the sag and curvature of the micro-lens array, designed to homogenize a non-uniform laser beam to a more uniform homogenized intensity profile. Compared to an ordered microlens array, a BD has no order artifacts and thus provides better uniformity.
Unlike random beam homogenizes which can result in a gaussian round form with no distinct edges, Broad band diffuser can perform beam shaping with a well-defined edge to the resulting laser spot and convert gaussian or non-uniform laser beams into square, round, rectangle or line-like spots.
Another advantage of Broadband diffusers and diffractive beam homogenizers is the ability to manufacture large scale quantities of laser beam homogenizers with very cost-effective prices for integration of these Laser beam homogenizers into mass production systems.
Some common applications taking advantage of the unique properties of the Broad band Diffuser are:
In many microscopy methods, a white light\broadband source is used to illuminate a sample, instead of a single wavelength source. In order to make sure all scattered light reaches the collecting lenses, a broadband diffuser can offer lesser chromatic dispersion than a diffractive diffuser, and also high efficiency for all wavelengths.
Since Cinematic projectors emit the full spectrum of visible light using Red, Green and Blue (RGB) LED lights, any optics used to sharpen the image at the cinema screen will have to do so for all three at an equal manner and in equal angles so that the viewer will not notice any chromatic dispersion or misalignment, which is intolerable for this application.  So instead of using different optical beam homogenizers for three different wavelengths, which will make any projector system bulky, more complex, and more expansive, a single broadband laser beam homogenizer can be used for all three wavelengths combined.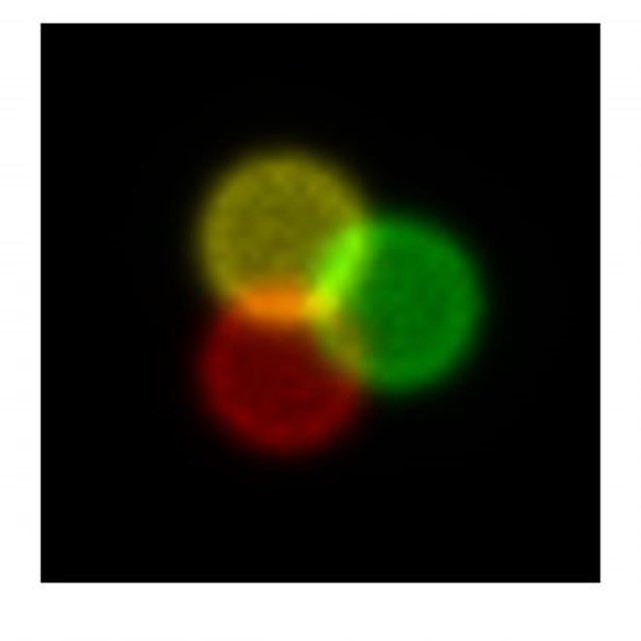 Homogenization of excimer UV lasers for debonding/ curing applications
Many applications require addition or subtraction, as well as hardening or debonding of materials in flexible settings, such as separation of thin wafers from underlying substrates to additive manufacturing and even dental applications such as braces installation.
Excimer UV lasers allow one to perform these curing and debonding procedures but lack uniformity in their intensity profile. Non-uniform intensity can cause local imperfections and side effects in the processes, from over-exposed areas which can be damaged due to "hot spots" to under-exposed areas which can result in incomplete processes due to insufficient energy, or both  types of imperfections at the same time.
Laser beam homogenizers such as our broad band diffusers allow us to take a non-uniform intensity profile laser beam and homogenize it so that we can achieve uniform processes without any unwanted effects due to over or under exposure.
Homogenization of beams for skin treatment such as tattoo removal
Much like laser curing, skin treatment applications also require uniform laser beam profiles, which can be achieved using laser beam homogenizers.
Over exposure to laser power can cause damage to the skin, and under-exposure can result in sub-threshold energy which will not enable the treatment to take place. For example, under exposure in tattoo removal applications may end up with parts of the skin remaining untreated, and additional time will be needed to re-do this part of the skin.
Uniform laser beam profiles resulting from Holo/Or's laser beam homogenizers can help achieve uniform skin treatment without any damage to the skin and no untreated areas.
What are the advantages of broad band diffusers as laser beam homogenizers?
Broad band diffusers allow us to homogenize non uniform laser beam profiles with a broad range of wavelength. Their advantages are: no ordering artifacts , no zero-order, distinct edges and the ability to produce in large scales.
What are some applications for broad band diffusers as laser beam homogenizers?
Some applications that take advantage of the BDs ability to receive a broad band of wavelength as input are cinematic polychromatic projectors, which emit in RGB and are required to be uniform at the screen distance with no chromatic aberration.
Microscopy illumination also takes advantage of the BDs polychromatic abilities because of its need to focus all emitted wavelengths from specimen at a single focus.
Homogenization for UV lasers for laser curing, skin treatment and other application can also benefit from Holo/Or's broadband diffusers, and many more application.
You might also be interested in: