Holo/Or is happy to launch a brand new product line.
By upgrading our production facilities, Holo/Or now offers high-angle, high-quality, high-efficiency Beam Shaper and Beam Splitter DOEד, specialy designed to cover a large field of view, for applications ranging from 10s of KW to a few mW.
Our DOE are made of either UV-grade Fused Silica, polymer on glass or plastic.
Typical applications include structured light 3D sensing, heat treatments and light projection.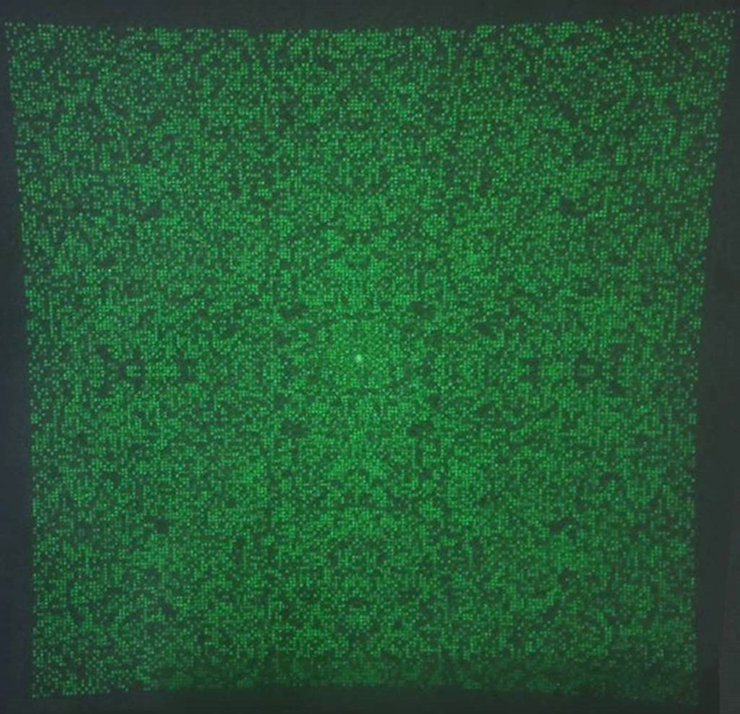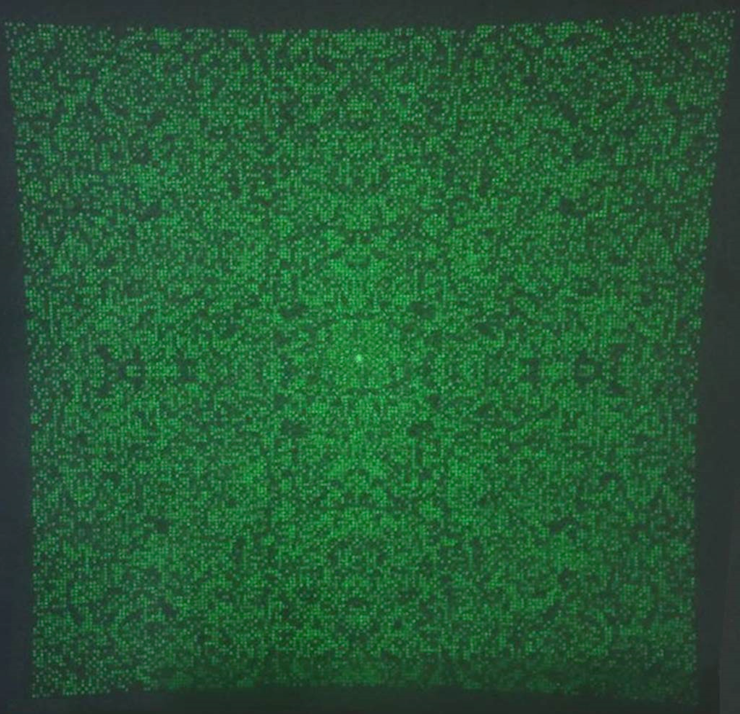 | | |
| --- | --- |
| Possible multi-spot (dot / line generator) patterns | Random spots, Spot array (1xM), Spot matrix (MxN), Multi-line, Grid |
| Possible diffuser (homogenizer) patterns | Circle, Square, Rectangle, Line, Custom |
| Wavelength | 266 - 2200 nm |
| Full angle @ 850 nm | Up to 80x80 degrees |
| Zero Order | Angle dependent, can be optimized for eye-safety |
| Material | UV grade fused silica, Polymer on Glass or Plastic |
| Dimensions | From 2x2mm up to 150mm diameter (square or round) |