Engineered diffuser is an optical component which changes the input beam into a uniform and homogenous shape with controlled and precise divergence angles. This article discusses the variety of engineered diffusers used in energy-based laser devices for aesthetic skin treatments.
Engineered Diffuser for Medical Applications
The use of laser treatments in the aesthetic and dermatological field is advancing towards a more precise approach. Different skin layers and treatments require the consideration of a more accurate choice of laser wavelength in order to apply the optimal treatment. 
Diffuser optics and laser beam shaping are typical optical components for many aesthetic and dermatological laser applications as these components enable a precise and uniform treatment. Achieving these properties requires the engineering of a diffuser optical component.   
A typical standard diffuser scatters the light in many directions. A common optical diffuser which we encounter in our daily life is the so called milky-white windows in our homes and offices where light can transmit into the room but the image is blurred. 
When a defined and controlled scattering angle, per a specific wavelength or multi-wavelengths is required, a more precise engineered diffuser is required. For most applications, the purpose of the laser beam homogenizer is to generate a uniform illumination. In the case of aesthetic applications it is used for a few reasons: 
Covering a larger area on the skin in order to increase the treatment speed

Distribute the intensity over a larger area in order to reduce harm and burning of the skin 

Creating a more uniform energy distribution to optimize the treatment efficiency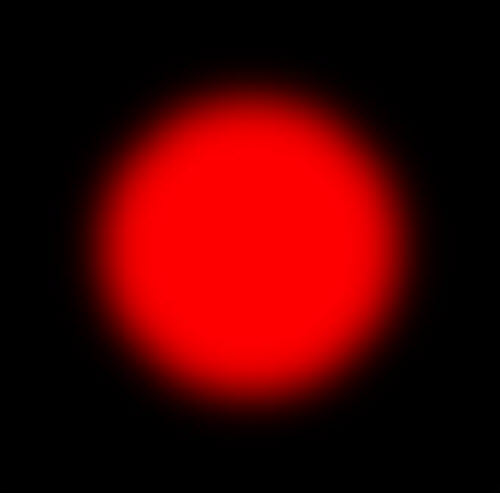 Types of Engineered Diffusers
There are different techniques to manufacture these engineered diffusers. Each one has its own advantages. When dealing with laser beam homogenizers, it is helpful to be aware of the different types when considering the application it is intended for. In this short article we will mention 2 types which are used specifically for laser beams with energy-based devices (EBD):
Broadband Diffuser

Diffractive Diffuser
The polychromatic diffuser optics which are designed for a broad range of the spectrum or for multi-wavelengths are typically a micro lens array (MLA). The MLA splits the incident beam into many small beams. Each beam is directed to a different angle such that the beams overlap each other to create an image which is uniform and homogenous. The main advantage of the MLA is its ability to function with a wide spectrum of wavelengths, generate large diffusion angles (large field of view) and doesn't include the zero order phenomena. 
One of the drawbacks of this laser light diffuser is the so called 'dead zones'. The dead zone is the area on the engineered diffuser element itself where there is no optical power i.e., the small zones between the micro lens, resulting with a less uniform distribution of the energy. 
Holo/Or has a unique design for broadband micro lens array laser light diffusers which overcomes this dead zone phenomena and generates a uniform and homogenous diffused output with a precise shape and field of view.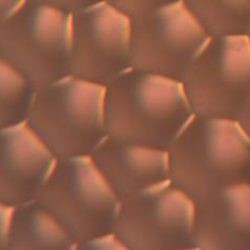 The diffractive engineered diffuser is typically used for single wavelengths. It can be used for specific multi-wavelengths if they are harmonics of each other as for example 1064nm and 532nm. Holo/Or's diffractive laser beam homogenizer have an extremely precise diffusion angle and typically generate a more uniform illumination than the engineered broadband MLA diffuser.
The diffractive diffuser has many advantages such as the ability to generate almost any shape. In addition, the edge of the shape is much sharper than the micro lens array diffuser. 
This beam homogenizer is used with a multi-mode laser source. When the laser is a single mode gaussian then a Top Hat beam shaper is required.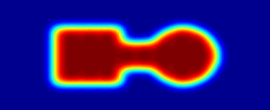 High Power Laser Light Diffuser
The aesthetic treatment systems need to be stable and function for long periods of time while being moved and lifted. Holo/Or offers engineered diffusers which are robust and can be mounted tightly into the system while maintaining the precise required output. The beam homogenizers are designed to withstand high power laser intensities and include high quality anti-reflective coating to increase the transmission efficiency and reduce internal reflections.
What is an engineered diffuser?
A diffuser is an optical component which changes the input beam into a uniform and homogenous shape with controlled and precise divergence angles.
Why is an engineered diffuser needed for aesthetic laser treatments?
The optical homogenizer increases the treatment speed, increases the efficiency and creates a more comfortable treatment for the patient.
What types of diffusers are available and what are the advantages of each one?
Holo/Or offers:
Broadband laser beam homogenizer which can be used for polychromatic (multi-wavelengths) applications and generate large diffusion angles.
Diffractive diffuser for monochromatic systems which generate free from shapes with precise laser light diffusion angles and sharp edges.