Many manufacturers struggle with Beam Shaping for various applications.  HOLO/OR took part in this webinar, held by EPIC in collaboration with Electro Optics magazine with our talk on the topic starts after the introduction on minute 60.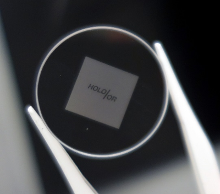 Subscribe to our newsletter
Fill in the form below and stay updated with the newest technologies, industry applications and upcoming events.